THANK YOU FOR COMING BY



ORDER the new album, JA, on vinyl here.
To join the newsletter, click here to sign up. Thank you.

_________________________________________________________________________________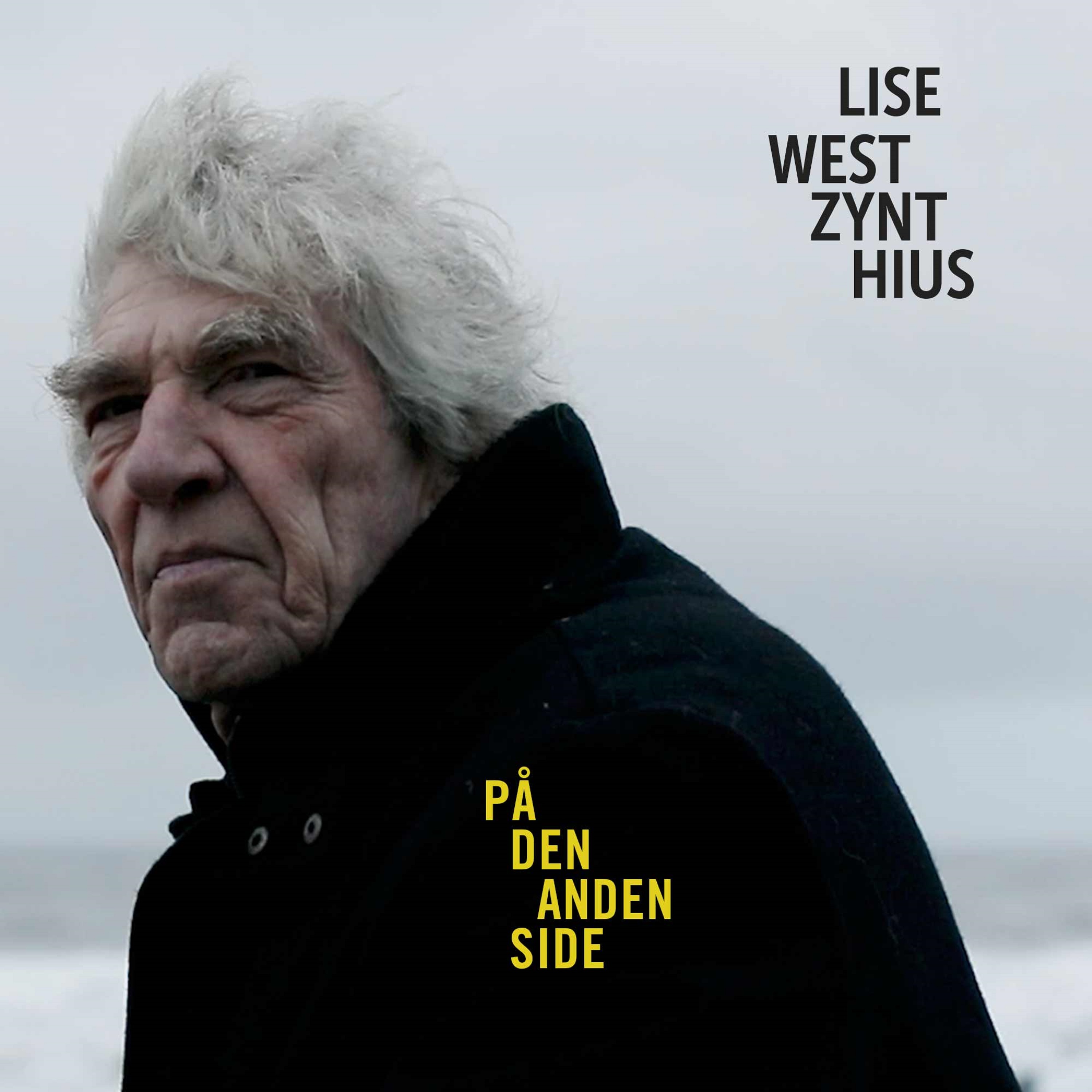 NEW SINGLE 'PÅ DEN ANDEN SIDE'
The 2nd single from Lise Westzynthius' recent album, JA, is now online. Watch and listen to it here.
The video was filmed and directed by photographer Frida Gregersen and is starring her father Gunnar.
The song was written by Lise Westzynthius and produced by Lise and Søren Bigum. All instruments by Søren Bigum except saxophone by Jędrzej Łagodziński.
NOMINATION FOR STEPPEULVEN
Lise Westzynthius has been nominated as LYRICIST OF THE YEAR in Steppeulven – the Danish music critics' prize. The award show will take place on Feb 2nd, 2019. Lise's recent album 'JA' was also voted to be among the album top 20 of the year by music magazine Soundvenue and the newspaper Information.

NEW ALBUM 'JA' RELEASED SEPTEMBER 14TH 2018
– listen to 1st single 'LAURA PALMER' here
Lise Westzynthius is ready with her 5th solo album, 'JA', which is released september 14th 2018. The album has Danish lyrics and follows up on the critically acclaimed album 'TÆT PÅ EN KOLD FAVN' from 2012, which was Westzynthius' first album entirely in Danish. You can already now listen to the 1st single, LAURA PALMER. LAURA PALMER is one of two tracks on the album that were co-written with award-winning Danish author and playwrighter Bjørn Rasmussen. Bjørn also features in the song and video as Lise's duet partner.
OCTOBER 2017, The album THE TROUBLE WITH RHONDA HARRIS has finally been released on vinyl. Go get it!
SEPTEMBER 2017, Westzynthius is currently slow-cooking her 5th solo album. She has been doing a thorough spiritual inner work during the last 5 years and is very excited to be reaching new inner goals within her music. Stay tuned. Namasté!!!
JANUARY 2013, Lise has been nominated in two categories of the Danish music critics' prize, STEPPEULVEN, which will take place Jan 26th in Copenhagen. Lise is nominated in the categories BEST LYRICS (for the album TÆT PÅ EN KOLD FAVN) and BEST SONG – for the song JEG GLÆDER MIG (TIL AT SLÅ DIG IHJEL).
JANUARY 2013, Lise will be performing solo on January 31st (ÅRHUS) and Feb 13th (COPENHAGEN) together with Danish author Lone Hørslev. The two shows are a celebration of love and also treats the theme divorce. The show in ÅRHUS is SOLD OUT, but there are still tickets left for COPENHAGEN.
NOVEMBER 2012, VINYL OUT, CHRISTMAS OFFER – AND GAFFA NOMINATIONS
I'm so happy to announce that the TÆT PÅ EN KOLD FAVN vinyl has landed – and it looks and sounds amazing! It's also cheap, 100 DKK. Most vinyl shops in Denmark have it, or you can order it from rillbar. As a special christmas gift, you will get the SIBERIAN MISSION vinyl for free when ordering TÆT PÅ EN KOLD FAVN.
Also – I'm not only happy, but also very proud to announce that I'm nominated for a GAFFA Award in the following 3 categories: BEST ALBUM, BEST POP ALBUM and BEST DANISH FEMALE ARTIST!! I would be very honoured if you would go and vote for me, it's easy and only takes a minute :) THANK YOU
OCTOBER 2012, LIVE – AND VINYL VERY SOON!
We're playing live in October in 8 cities in Denmark – check the concert section for dates.
We're really looking forward to these shows – not least because we have a new guitarist on board: We're so lucky to have convinced MANOJ RAMDAS to play with us – and I can tell you, he's special.
We're again playing as a trio, because I believe it is the most intense and magical format. I've always had my most memorable moments with trios, as a performer and as a listener. None of us can have an off-day, or it simply falls apart. I love that.
Also, the vinyl is very close to done, maybe we will have it already this week. And definitely we will have it with us on tour for you to buy. It'll be an amazing beauty both to watch and listen to!!
MARCH 2012, REVIEWS AND LYRICS
The new album TÆT PÅ EN KOLD FAVN is out and can be bought at the link above. There has been fantastic reviews of the album – and the 1st single, TÆT PÅ EN KOLD FAVN, can be heard on DR P3. Follow the link to my Facebook to read the reviews. I have now uploaded all the lyrics to this page – just follow the link to the left.
FEBRUARY 2012, ALBUM ORDER
You can order a copy of the limited signed edition of the album right here.
JANUARY 2012, NEW SINGLE AND VIDEO
The first single, the title track from my forthcoming album, TÆT PÅ EN KOLD FAVN, is now up on iTunes. You can check it out on my facebook, myspace – or watch the music video here.
The video was directed by my favourite SNARF.
DECEMBER 2011, NEW ALBUM
My new album, TÆT PÅ EN KOLD FAVN, is nearly done! It's my first album in Danish, and it will be released early spring 2012! First single already in January! Contributing to the album is my band: SØREN BIGUM, ANNA BRØNSTED (both of Our Broken Garden), HENRIK POULSEN (Peter Sommer) and EBBE FREJ (Helsinki Poetry) – and I'm doing 2 duets, one with SEBASTIAN, and one with N*GRANDJEAN.
The album was produced by HENRIK BALLING (Gangway), SØREN BIGUM, ÁRNI BERGMANN (De Eneste To), NIKOLAJ NØRLUND, SOLVEIG SANDNES and myself. I'm looking so much forward to sharing it all with you!!
OCTOBER 2011, SEBASTIAN
I'm proud and honoured to announce that I am contributing to one of Denmark's finest songwriters, SEBASTIAN's new album – his first album in 21 years!! I'm singing a bit on the track NYT LYS I MØRKET, a fantastic song. the album is called ØJEBLIKKETS MESTER – go get it!
AUGUST 2011
many a day has passed. it has been a bit silent from this side. but i am back now. remoulded by weird incidents in life, and by mothership, I feel different. very different. but also better than ever. i actually have a son now. and now music burns again. welcome

____________________________________________




MAY 21, 2008: SPECTACULAR VINYL
The Siberian Mission vinyl is now available! It's a quite spectacular gatefold with a 180 gram picture disc – check it out! Route 66 sells it (Cph and Århus), and so does Vibrashop.
MARCH 12, 2008: MUSIC VIDEOS
A video for "Childlike Curves" and one for "Long Dark Night Of The Soul" are now online.
NOV 5, 2007: NEW ALBUM "SIBERIAN MISSION" RELEASED TODAY
LISE's new album SIBERIAN MISSION is out today on Auditorium. these fine musicians played the main part of the album: Ebbe Frej (drums), Anna Brønsted (organ, backing vocals) and Søren Bigum (guitars) – and it was produced by Henrik Balling (Gangway), Rob Ellis (PJ Harvey), Carsten Heller (Nephew) and Lise Westzynthius. it was mixed by Frederik Thaae, Kasper Bjørke, and more.
MAY 24, 2007: LISE on guest vocals
LISE's guests Epo-555's latest 7" vinyl release, MAFIA FALLOUT. she also sings on Caspar David's splendid debut album LET THE PAST BEGIN, released earlier this year on SONY BMG.
JAN 17, 2007: LISE in concert with CASPAR DAVID
LISE plays with Caspar David tonight at VEGA, CPH. Caspar is a highly unusual songwriter. 30 years old he was already a candidate in theology and working in this field, when songs suddenly started appearing in his head. And they didn't stop. He had to quit his academic work – and over the last 3 years he has written over 100 songs, all of them breath-taking.
FEB 09, 2006: ALBUM RELEASE IN UK AND US
LISE's latest album ROCK, YOU CAN FLY is now out in the UK and the US – released by One Little Indian.
MAY 3, 2005: LISE RECEIVES 3-YEAR GRANT
LISE W received the honourable 3-year grant from the Danish Arts Foundation (The Committee for Popular Music). The grant is given for an outstanding performance in arts and music. Thomas Knak, aka Opiate, was the other Dane to receive the grant this year.
MAR 10, 2005: LISE SIGNS WITH ONE LITTLE INDIAN
LISE W has signed a worldwide license deal with One Little Indian. OLI will release the latest LISE album, ROCK, YOU CAN FLY, in May.
MAR 10, 2005: NORDKRAFT
in the movie Nordkraft – based on the fantastic Jacob Ejersbo novel – LISE W appears with the song FRENCH LEAVE. the movie is directed by Ole Christan Madsen.
FEB 08, 2005: LISE ON TOUR WITH PETER SOMMER
LISE W plays with Peter Sommer on his denmark tour. the band also stars wili jönsson (ex
GASOLIN), tomas ortved (SORT SOL) and søren bigum (OUR BROKEN GARDEN).
JAN 04, 2005: TWO NOMINATIONS
we are very proud and grateful to announce that LISE W and her latest album, ROCK, YOU CAN FLY, have been nominated in 2 categories: Vocalist of the Year and Album of the Year in this year's Prize of the Danish Music Critics.
DEC 12, 2004: 'LEONARD COHEN – PÅ DANSKE LÆBER' SELLS GOLD
The album 'Leonard Cohen – På Danske Læber', on which Lise does a Danish version of Cohen's 'By The Rivers Dark', has sold gold in Denmark.
NOV 20, 2004: EUROSONIC 2005
LISE WESTZYNTHIUS BAND will be playing at this year's EuroSonic Festival in Holland.
NOV 11, 2004: LIVE DVD 'LEONARD COHEN – PÅ DANSKE LÆBER' OUT NOW
From the sold-out live event in Copenhagen, where Lise and Maria Laurette Friis did a Danish version of Cohen's 'By The Rivers Dark'.
JUNE 25, 2004: ROCK VINYL
lise's new album ROCK, YOU CAN FLY is now out on deliciously heavy DOUBLE 10'' VINYL. you
can get it at route 66 in aarhus or cph.
JUNE 22, 2004: MUSIC VIDEO
danish director Martin De Thurah did a video for lise's "Séance".
JUNE 09, 2004: LISE ON COHEN ALBUM
an album with leonard cohen covers in danish is released in denmark on june 21. on the album, lise duets with the amazing maria laurette friis of tys tys. they do a cover of "By The Rivers Dark". translated into danish, this became "Ved Den Mørke Flod".
MAR 22, 2004: ROCK, YOU CAN FLY
lise's new album, Rock, You Can Fly, is now in stores. a portrait of lise and the album process with ian caple will be shown in "VIVA" on Danish tv, DR2, Monday the 29th of March.
JAN 13, 2004: EPO-555 remix
cph super duo Epo-555 did a goddamn funky remix of lise's track 1st Movement from Heavy Dream. the remix, titled 1st Movement epo-555 il mix & les tricks, can at this moment be heard on the alternative chart Det Elektriske Barometer.
JAN 06, 2004: ROCK, YOU CAN FLY – the new album
lise's second album is just about ready. the fantastic ian caple, who has formerly worked with stina nordenstam, tricky, the tindersticks etc., produced and mixed the lot.
JAN 06, 2004: SEBASTIAN / LISE concert on DR P4
Steffen Brandt duets with folk violinist Harald Haugaard, Randi Laubek with Halfdan E, and Lise with Sebastian. the 3 pairs gave concerts all around bornholm – and then gathered all 6 in bornholms musikhus, saturday the 20th september for a galla evening. How this sounded, you can hear on Danish Radio P4, tonight at 18:10.
AUG 31, 2003: DUO concerts with SEBASTIAN
lise participates in "UDENFOR SÆSONEN", 3 duo evenings and a galla on bornholm. Lise covers Sebastian's songs, and Sebastian covers Lise's songs.
JUN 3, 2003: LW beats up!
drummer adrian nielsen will join lise w band at their next three shows.
APR 16, 2003: LW plays ROSKILDE FESTIVAL
LW trio will be playing at this year's Roskilde Festival.
APR 05, 2003: LW live at DRs UAFHÆNGIGHEDSDAG
LW trio plays live at 'DRs Uafhængighedsdag' Sat Apr 26 at 20:30 in DR P3.
MAR 30, 2003: LW trio
moogie johnson – bass, guitar
henrik balling – keyb, guitar
LW – yamaha baby grand
MAR 13, 2003: LW tour in May
lise w trio will be touring denmark late May 2003. some of the concerts will be double-up's with the fabulous swedish band Granada.
FEB 08, 2003: HEAVY DREAMS in Norway'n'Sweden
in February 2003, heavy dream was released in LW's 2 neighbour countries, Norway and Sweden. heja!
FEB 07, 2003: LW on Danish and Swedish TV
lise w teams up with the amazing Swedish alternative country singer Christian Kjellvander in the Danish/Swedish tv production "stereo se/dk". lise w interprets one of Kjellvander's songs, and he sings lise's "Based On A True Story" PLUS: together they cover The Smiths' "Hand In Glove" ...
JAN 10, 2003: LW nominated for a DMA
lise w has been nominated for a Danish Music Award in the category 2002's female singer. the show will take place in Copenhagen the 1st of March 2003.
DEC 12, 2003: LW nominated in 2 categories by the Danish music critics
lise w has been nominated for a "STEPPEULV" – the Danish Music Critics' Prize – in 2 categories: 2002's female singer and 2002's hope. the revelation of the winners will take place in Copenhagen on the 31st of January.